GITAI Japan, Inc. (Meguro-ku, Tokyo, CEO: Sho Nakanose), a developer of general-purpose work robots for space use, has completed a SeriesB round of funding totaling 1.8 billion yen (approx. USD17.1M) to accelerate and expand its business and technology development.
In this round, GITAI received investments from the following companies and funds through third-party allotment.
– The Space Frontier Fund (SPARX Innovation for the Future Co., Ltd.)
– DCI Venture Growth Fund (Daiwa Corporate Investment Co.,Ltd.)
– The Dai-ichi Life Insurance Company, Limited
– EP-GB L.P. (EPSON X Investment Corporation / Global Brain Corporation)
The funds raised through this procurement will be used mainly for the following three purposes.
– Development and personnel costs to establish the compatibility with space environment
– Costs for on-orbit extra-vehicular technology demonstration scheduled for 2023
– Personnel expenses for entering the U.S. market
GITAI's Mission
GITAI is a space robotics startup that aims to provide an inexpensive and safe means of working in space.
In 2040, GITAI will be an equal partner with the world's leading space launch companies, providing inexpensive and safe labor to build cities on the Moon and Mars, and space colonies.
They provide the transportation; we provide the work.
They lower the cost of transportation; we lower the cost of work.
About GITAI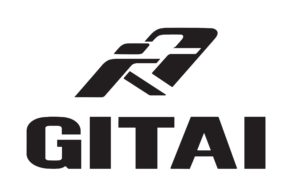 GITAI   is   developing   a   general-purpose   work   robot   for   space   use   that   can perform the following tasks inexpensively and safely.
1) IVA and EVA (Extra-Vehicular Activity) tasks on space stations
2) Docking,   mission   extension,   repair,   and   maintenance   work   for   on-orbit servicing (life extension to satellite / space debris removal)
3) Various tasks for lunar exploration and lunar base construction
GITAI   is   planning   to   perform   a   technical   demonstration   inside   the   ISS(International Space Station) scheduled for 2021 summer.
Company: GITAI Japan, Inc. (Japan HQ) / GITAI USA Inc. (US subsidiary)
CEO: Mr. Sho Nakanose
URL:https://gitai.tech/en/
Inquiries: [email protected]
Official Facebook Page: https://www.facebook.com/GITAI-1515952648445089/
Official Twitter Account: https://twitter.com/GITAI64818084
<Press Kit>
https://drive.google.com/drive/folders/1m3VWE6Qbwp9V5PD5VxgKK8w0srA3oYTM?usp=sharing