Lunar Exploration
GITAI provides labor to the Lunar
Discover the future of lunar exploration and construction with GITAI, a pioneer in developing advanced space robotics. Our mission is to provide safe, efficient, and affordable robotic labor solutions for constructing essential infrastructures that will enable human beings to thrive on the moon.
As global interest in lunar resources and base development soars, GITAI has emerged at the forefront of robotic labor innovation. Our cutting-edge lunar robotic rover is designed to excel in various tasks, from exploration and mining to inspection, maintenance, and assembly. Witness our lunar rover in action as it successfully navigates a simulated lunar environment at JAXA's Sagamihara Campus in this captivating video.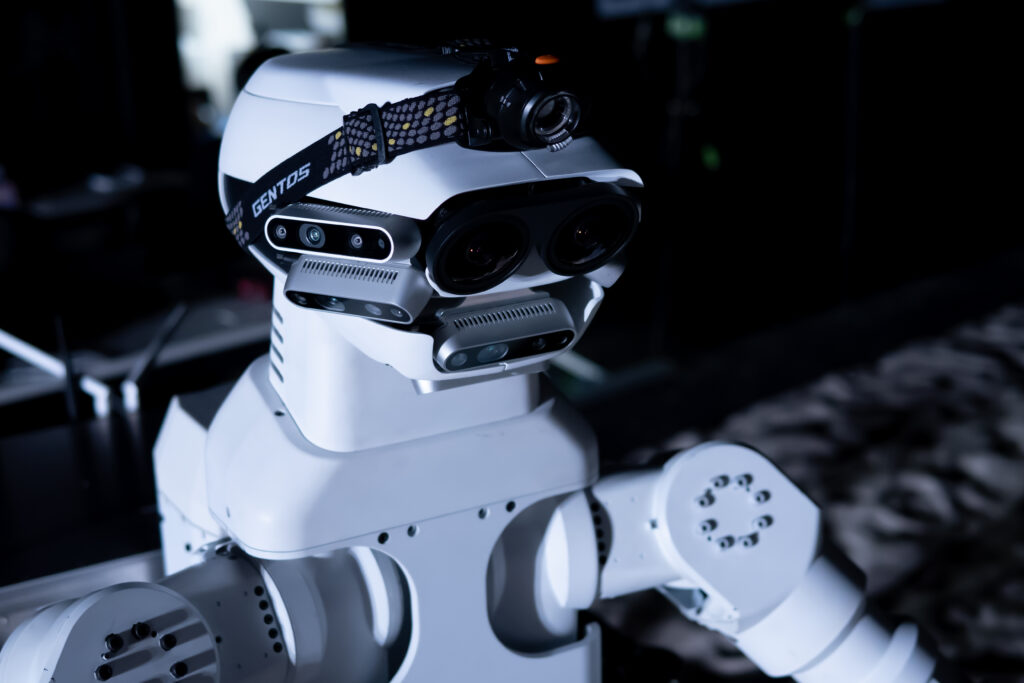 Lunar Rover in a simulated lunar environment
Transforming Space Robotics
To address the growing demand for versatile development and construction tasks in space, GITAI has engineered the GITAI Modular Arm. This groundbreaking inchworm-type robotic arm features "grapple end-effectors" on both ends, offering enhanced capability and mobility to tackle a wide range of operations. Experience the GITAI Modular Arm's prowess firsthand in this video, showcasing its performance in a simulated lunar environment.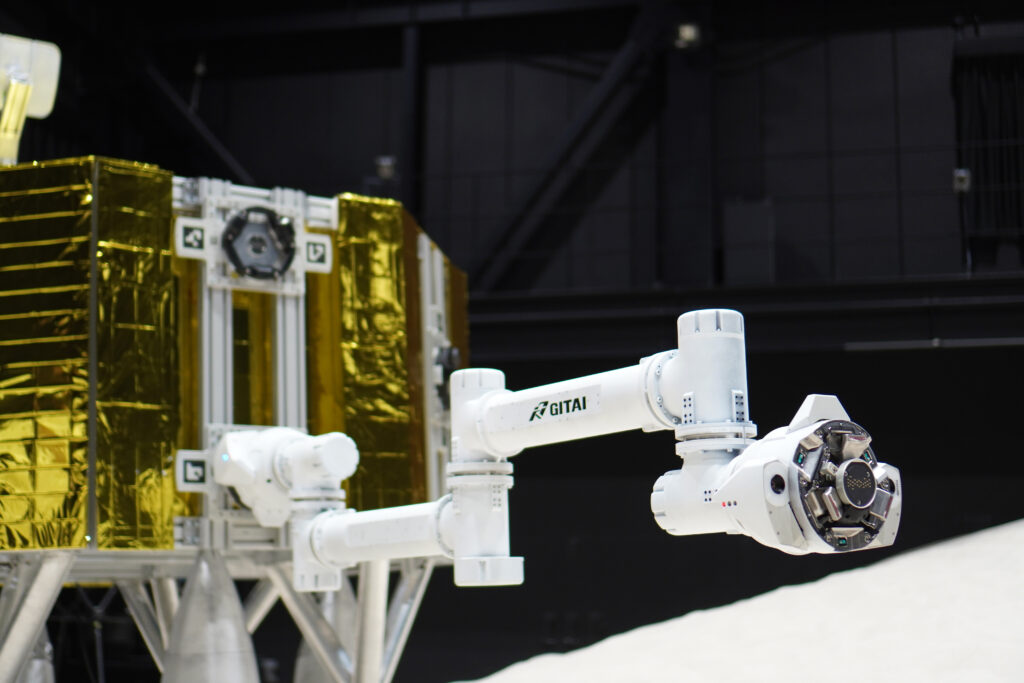 GITAI IN1 + R1 Tech demo
Collaborative Robotics
GITAI's dedication to innovation extends to multi-robot collaboration, a groundbreaking achievement that will revolutionize lunar construction. In a recent demonstration in the Mojave Desert, multiple GITAI robots worked in harmony to perform essential tasks such as building communication antennas, exchanging flat tires, drilling holes, welding metal panels, and assembling solar panels. Explore our multi-robot collaboration breakthrough in this fascinating video, revealing the potential of GITAI robots to redefine lunar infrastructure development.
Join us on our journey to reshape the future of lunar exploration and construction. At GITAI, we are deeply committed to providing safe, affordable, and efficient robotic labor solutions that will lay the foundation for humanity's success on the moon.
KEY TECHNOLOGIES
---
Lunar Rover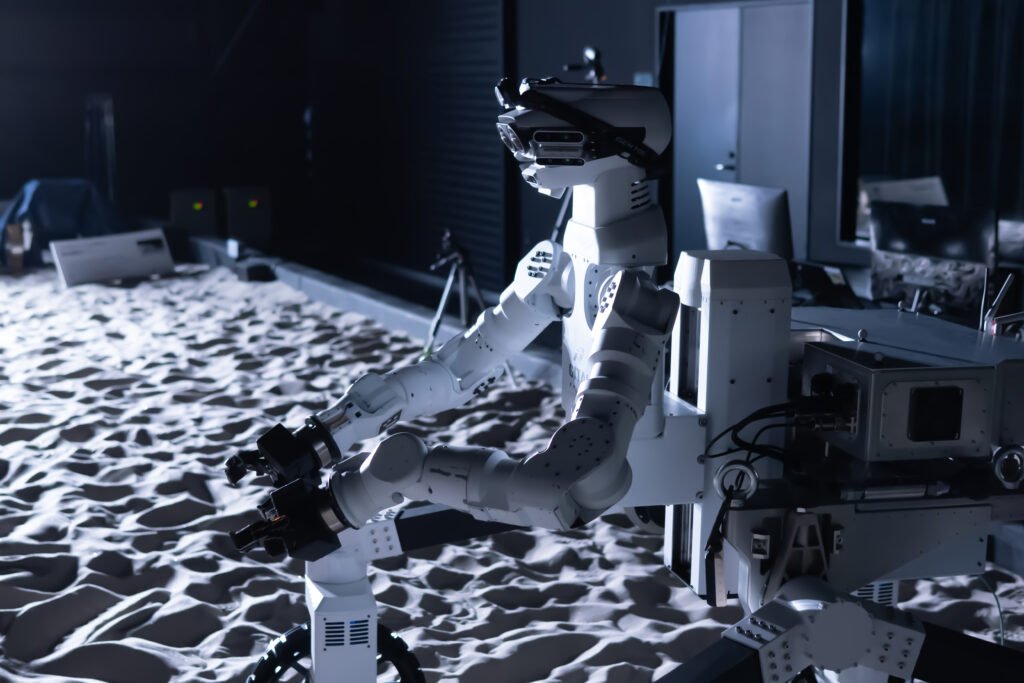 Overview
GITAI Lunar Rover is a four-legged, mobile robot with two arms and claw-like hands, two cameras for eyes, and multiple sensors. It is designed to perform general-purpose tasks on the moon such as exploration, mining, inspection, maintenance, assembly, etc. In 2022, GITAI Rover successfully completed all planned tests and mobility operations at the mock lunar surface environment in JAXA's Sagamihara Campus.
Specifications (Arm)
Length: 1.5 [m] (Dual Arm)
DOF: 8+1 for each arm
Control: autonomous / teleoperation
Specifications (Rover)
Size: 1.6 x 1.4 x 1.9 (Highest) [m]
Weight: 220 kg
Wheel dimension: 0.4 x 0.15 [m]
---
Inchworm Robot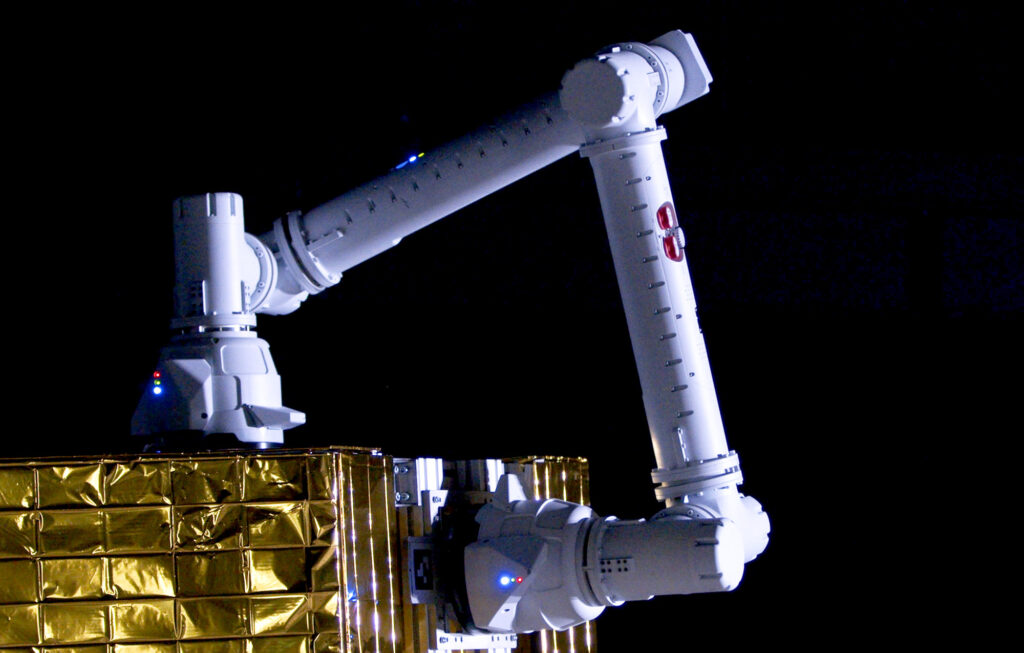 Overview
GITAI Inchworm Robot is an inchworm-type robotic arm equipped with "grapple end-effectors" on both ends of the arm. This unique feature increases "Capability", which enables it to connect with various tools (end-effectors) to perform multiple tasks for various applications, and "Mobility", which enables it to move in any direction.
Specifications
Length: 1.5m
DOF: 7 + 2
Grapple end-effectors on both ends
Control: autonomous / teleoperation