H1
The robot manipulation system. The system that the ground operator will use to teleoperate (remotely control) the robot operating in space.
---
GITAI H1 is the manipulation system (cockpit) that was developed to monitor and teleoperate from Earth, the robot working internally & externally on space stations, constructing lunar bases, etc.
GITAI H1 is capable of sending 4 types (force, tactile, etc.) of haptic feedback from the robot to the operator, plus providing operational support through MR (Mixed Reality) displaying visuals from the robot in the HMD, enabling the operator to intuitively control the robot.
Technical Strengths
Grasping manipulation device enabling intuitive controls
4 types of haptic feedback
Counter weight for dead weight compensation
MR for manipulation support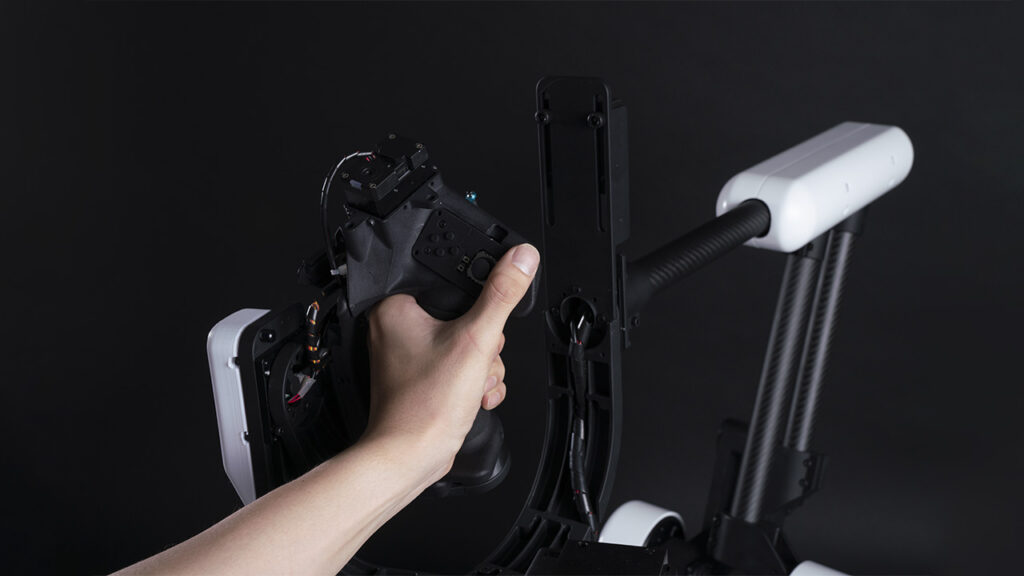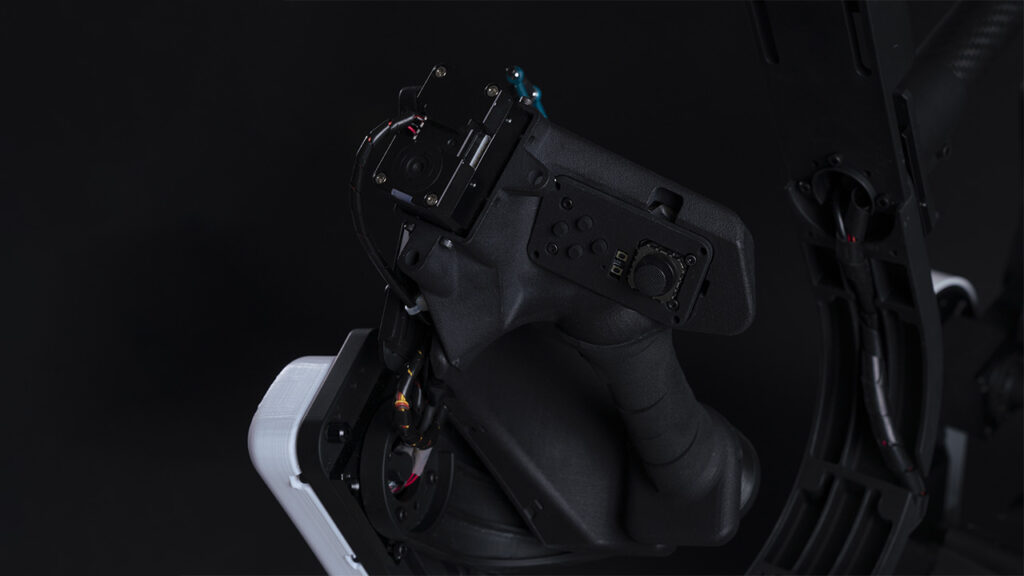 SPEC
---
Haptic Feedback
---
4
(3 AxisTranslation Force,Vibration, Gripping Force, Finger Skin Sensation)
Work Space
---
650 × 1100 × 1200mm3
Controller
---
6 Buttons (5 programmable) &Joystick